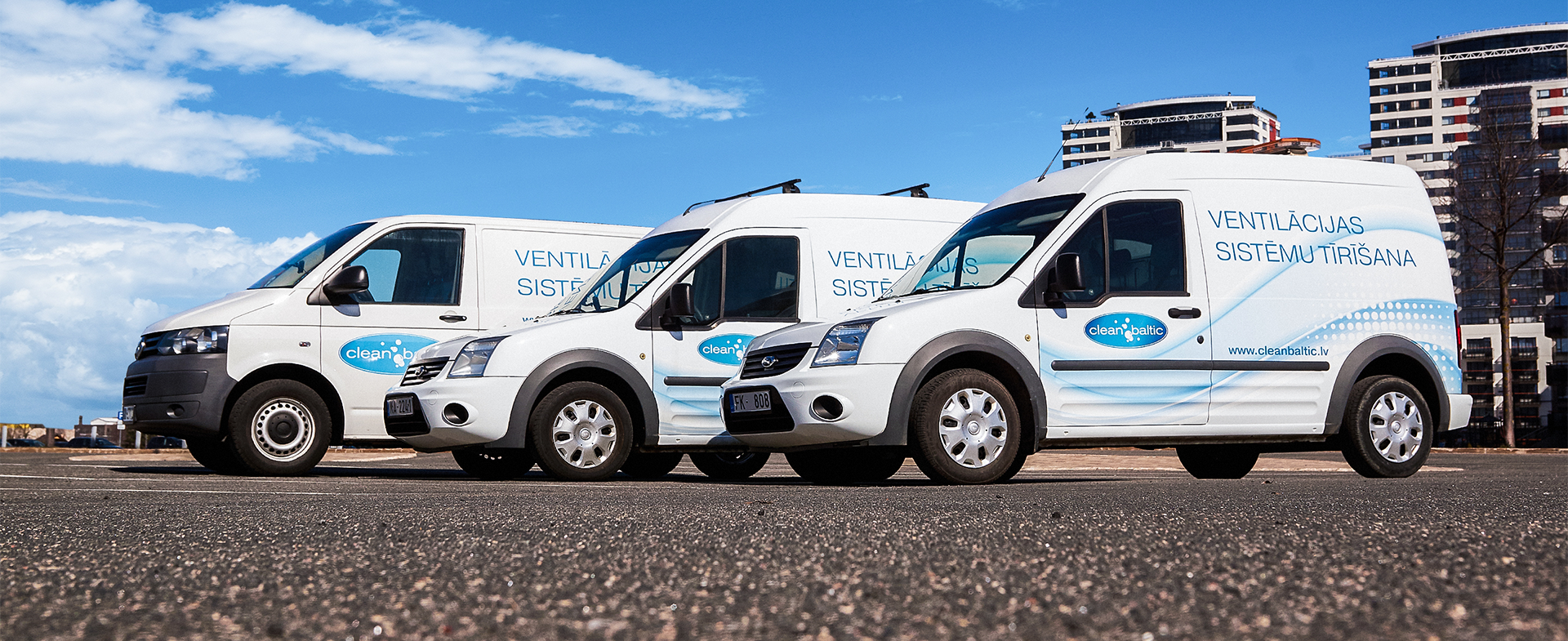 More than 10 years on the market
Clean Baltic has been operating on the Latvian and European markets since 2007. Before starting a business, our specialists went to training in Finland, where they acquired knowledge on modern cleaning equipment. Since then our daily work is the best proof of our expertise both when servicing corporate clients such as companies, restaurants, shops, and cleaning private residences. We are proud to acknowledge there is not a single unsatisfied client in our portfolio. What we do is our passion. We are at your disposal to solve problems in your ventilation system.
Diplomas
Lifa Indoor Air Cleaning Specialist

European Ventilation Hygiene Association

European Ventilation Hygiene Association
Services
Dust

Cleaning dust off air ducts.

Grease

Cleaning grease exhaust channels

Video monitoring

Visual assessment of air ducts by video and photo before and after the cleaning

Waste pipes

Cleaning and disinfection of residential waste pipes

Inspection

Assessment of technical condition and cleanness of air ducts

Disinfection

Disinfection of air ducts and grease exhaust system
The process
Starting point:
When cleaning is done regularly, it makes your ventilation system last longer, provides cleaner air, minimizes the chances of instant fire spread to zero. After all you realize that cleaning would be cheaper than replacing the whole system.
Having considered these advantages, you will most certainly choose to call Clean Baltic on +371 20228866 or send a request to info@cleanbaltic.lv. We will do our best to arrive at your location as soon as possible to carry out an inspection. Why would you need one? It will help you to evaluate whether the cleaning of ventilation is needed and how urgently. Maybe your concerns are premature and you have nothing to worry about yet. We'll make sure you don't waste money on services you do not need.
Our team is using a robot camera to inspect the ducts. You can watch the procedure in real time and receive the record afterwards so that you could make sure you made the right choice (whichever it is). In case you take a decision on cleaning, we sign an agreement and do our job at your convenient time. 
Besides our specialists have undergone training in Finland, we use exclusively the equipment that has proven its efficiency in Europe, so we guarantee top quality. Our equipment is suitable for both round and square ducts. It does not require many hatches as it cleans up to 40 m of duct in one go. Modern ventilation cleaning is convenient, because the staff does not need to leave the room. We use vacuum method, where the special vacuum cleaner collects all the dust from the duct. We cannot guarantee that you won't even notice our presence, but we do guarantee that our work will not interfere with the routine of your work and life.
Where to use
Food production, catering

Office buildings, shopping malls

Plants and production premises

Waste pipes
Wherever you have a ventilation system, you need to clean it. It sounds arrogant, but it's true.
If the air duct coming into your room is choked up, then:
You are breathing in dirty air, which may cause many respiratory diseases (even mold could be growing in the ducts, inhaling which is extremely dangerous for your health)
Layer of grease, dust and spider nets may lead to instant spread of fire (a single sparkle can cause a massive fire spreading throughout the ventilation system in seconds).
You might be relying on good luck regarding the chance of fire, but you wouldn't want to chance your health, so it is reasonable to take all the possible measures to protect it.
Our client portfolio includes:
food processing plants;
shopping malls and stores;
bars, restaurants and other catering facilities;
residential premises.
The range of our clients is expanding every day, so we will be happy to see you becoming a member of our
client family.
Result